MORE AWARDS / ED KOWALCZYK'S GUESTBOOK ENTRIES


What can I say? It's probably one of the most brilliant sites I've visited... I'm tempted to lift most of the code off of it for my own page! I love the sound bytes, the pictures (great artwork and photographs), the 3D worlds, the excellent layout, the backgrounds, and everything else. Who IS your Webmaster!!!??
Your web site is very personal and artistic.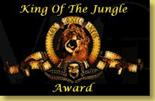 This is one of the best web pages I've seen. It's great!... I'll be looking in on your site often.
It is so exciting to find an artist who has created his very own and incredible web page.
This site is just beautiful; can't wait for more reports from the road.

I like all of the personal details about you and what is going on with you.
The web page is wonderful. Truly a spectacular vision. I also really enjoyed the graphics.
This site is TERRIFIC !!!!!!!!!!!!!!

The page is beautifully done. It is one of the best designed pages I have seen.
I sure love the website... amazing graphics.
Did you really do ALL of the 3D programming yourself... WOW !

The homepage is incredible, the 3D worlds are really really good.
This page is amazing, I really like it. It just looks great, and the sections are well done also (cute baby pictures!). This is definitely a place I will return to.
wonderful concept for the web site. thank you.

I am finding it very difficult to describe in words how truly fascinating this website is!
I just want to say that the site is really amazing. The 3D rooms are great. I've just spent the last hour going through everything, and the graphics are beautiful. But I think most impressive of all is Ed's meditation room interview. It helps explain the energy and spirit in his lyrics and the band's power.

congratulations on your web site, it is amazing. i absolutely love it!
I think that this is the best home page I have ever seen, and I am not exaggerating.
a very beautiful page, gorgeous in design and layout.
Your web site is very cool, especially with the music in the background and the many clips.
ed, the page looks great! i am a web page designer. i havent seen a page this nice in a long time.

The best graphics of any page I have ever been to.